Michael Kennard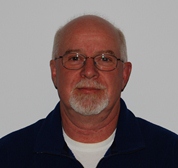 Certifications
Paramedic
Licensed EMS Instructor Coordinator
AHA BLS Instructor
ACLS Instructor
PALS Instructor
Firefighter I
Michael Kennard has been active in EMS for over 30 years, starting as a First responder then achieving the Paramedic level. Mike has worked in many different environments, as a first responder, fire service, and private service, and for the past 18 years, in the hospital setting as a 911 paramedic.
Along Mike's travels he has earned his Associate's degree in Emergency Paramedicine. He has his BLS, ACLS and PALS instructor certifications. Mike also works for the NH Bureau of EMS as a Program Coordinator where he puts together continuing education programs for the pre-hospital provider. Mike presents these programs around the state in all five EMS regions along with presenting at the Mount Sunapee and North Country EMS conferences.
In his free time he enjoys being outdoors working on the family farm, camping, running, biking and attempting to hike the Appalachian Trail in sections. For the last seven years Mike has been a participant in the National EMS Memorial Bike Ride. This is a group of bicycle riders that ride along the eastern seaboard and from Kentucky, to finish in Washington, DC. This ride is to remember the fallen EMS providers who have lost their lives in the line of duty.
Mike is a retired Assistant Fire Chief from the town of Nottingham, NH. Mike has been married for 36 years with two daughters and six grandchildren.