Eric W. Perry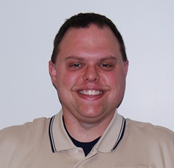 Certifications
Paramedic
Licensed Instructor / Coordinator
AHA BLS Instructor
Firefighter II
Fire Instructor
ACLS
PALS
Eric W. Perry started his public safety career as a volunteer Firefighter in 1995. He is a twenty-year veteran of public safety in New Hampshire. Eric has served in varied career and volunteer public safety positions throughout New Hampshire, all having education and training related responsibilities. Known for educational creativity and willingness to try something new Eric is passionate about public safety education and enhancing the educational experiences of students.
Eric is a licensed Paramedic, licensed EMS Instructor/Coordinator, certified American Heart Association Instructor and a certified Firefighter II and Fire & Emergency Services Instructor. Eric holds a Bachelor's Degree in Education, Training, and Instructional Design from Granite State College.
Eric is a founding partner of Granite State EMS, LLC, an EMS education and consulting firm, where he has served as the company's Director of Education since the firm's creation in 2010. He previously served as the EMS Programs Director and Professor for Lakes Region Community College in Laconia, New Hampshire. Outside of his educational roles, Eric serves as a Captain and EMS Director for the Loudon, NH Fire Department.
Eric spent eight years serving as the Director of EMS for the Town of Gorham, New Hampshire before he became the State's chief EMS educator as the Education & Training Supervisor for the NH Bureau of EMS where he served for seven years. During his time at the NH Bureau of EMS Eric also served as the State's liaison to the National Association of State EMS Officials Education and Professional Standards Council and the National Registry of Emergency Medical Technicians (NREMT).
When not working or teaching Eric enjoys traveling, photography, collecting pens, and spending time with his wife Darah and eight nine-old son Carter.
Eric can be reached at the Granite State EMS office at (603) 715-1711 or by email.