EMS Courses
All Emergency Medical Services (EMS) certification courses conducted by Granite State EMS are authorized by the NH Bureau of Emergency Medical Services. Course Curricula is designed to meet the expected outcomes outlined in the National EMS Education Standards.
Our EMS courses include Healthcare Provider Basic Life Support (BLS) CPR Certification through the American Heart Association.
Our EMS courses include the New Hampshire Bureau of EMS Scope of Practice Modules to ensure students are 'licensure ready' when NREMT certification is achieved.
Registration Information:
All of our EMT courses and Advanced EMT courses are currently offered in partnership with Lakes Region Community College (LRCC) in Laconia, NH.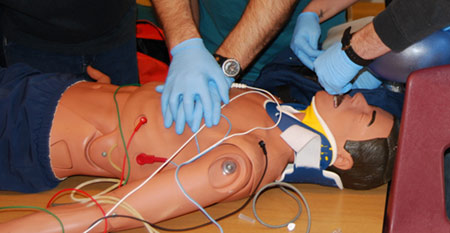 Choose your NH EMS Course
Granite State EMS, LLC
25 Hall Street | Gateway Center | Suite 1B
Concord, NH 03301
Phone: (603) 715-1711 | Fax: (603) 715-1719
Email: gsems@gsems.org